The Certificate of finishing the training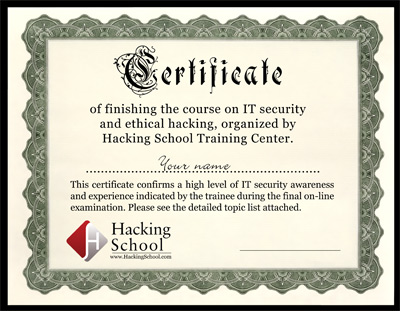 All course participants have a possibility to take an exam and obtain the Certificate of finishing the course on IT security and ethical hacking. Detailed information about the examination is available on student's request.
The certificate confirms a high level of IT security awareness and experience indicated by the student during the final online examination.